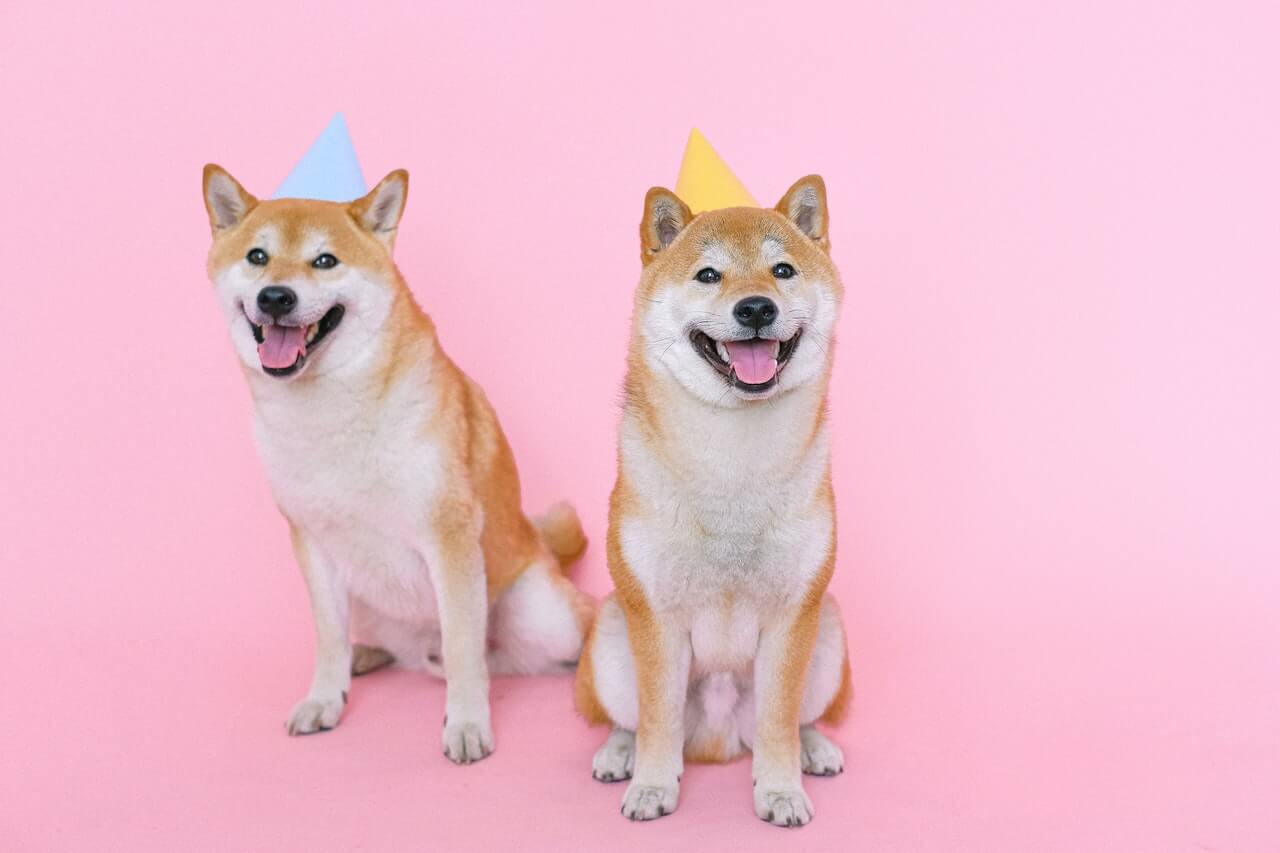 The crypto market has experienced a significant rally in 2020-2021, soaring more than 1,400% to $2.29 trillion since March 2020. But even such a tremendous increase has been put in shame by the year-to-date performance of memecoin Shiba Inu. Shiba Inu is an ERC-20 token that came out of nowhere and rapidly entered the top-10 cryptocurrencies by market capitalization.
At the beginning of 2021, Shiba Inu price was $0.000000000073. The price was so low not only because it was a little-known cryptocurrency but also due to its initial max supply of 1 quadrillion tokens. As of December 2021, the SHIB price reached $0.00003388, eating up six zeros after the decimal point. It means that Shiba Inu's return is over 44,000,000% year-to-date. It means that if you bought $10 worth of Shina on January 1, 2021, you would become a multi-millionaire right now.
Let's find out how such a performance is possible and what's the current state of Shiba Inu.
Shiba Inu's brief history of success
Shiba Inu was launched on August 1, 2020. And at first glance, it was just another memecoin that copied the idea of Dogecoin. But the jaw-dropping gain in SHIB occurred due to numerous factors.
First of all, Shiba Inu created a huge social media buzz. According to Bacancy Technology, Shiba Inu has averaged 2.8 million searches per month on Google, making it the third most wanted crypto in 2021. The first places take Bitcoin and Ethereum with 22 million and 6.3 million searches respectively. So Shiba Inu has become the most popular memecoin in 2021. Instead of trying to find where to purchase Dogecoin, more people were searching for platforms that support Shiba Inu.
Moreover, the SHIB online community has grown rapidly every month. Shiba Inu's subreddit has already reached over 400,000 members, while SHIB Twitter has more than 2.3 million followers. This helped Shiba Inu to create a massive FOMO that substantially pushed the price to the higher points. Also, as SHIB became more valuable and popular, the more crypto exchanges listed tokens for trading, increasing the community. At the moment, there are over 1 million digital wallets that own Shiba Inu tokens.
Besides, Shiba Inu experienced a wave of hype after the launch of ShibaSwap. It is a decentralized exchange that allows "HODLers" to stake their tokens and earn passive income. This platform has become one of the major incentives for SHIB investors to hold their tokens for an extended period of time. Another reason that helped Shiba Inu soar is Vitalik Buterin's actions. The pseudonymous creator of SHIB sent half of the total supply to Vitalik Buterin in May 2021, but he burned 90% of his tokens right away and sent 10% to charity. It means almost half of all SHIB tokens were removed in one moment.
What's going on with SHIB?
The Shiba Inu price reached an all-time high on October 28, 2021, and it was the time when Google search data showed the highest interest in SHIB. But for now, the SHIB price dropped by 60% from its all-time high. Shiba Inu trading volume also has dropped significantly, showing a weak interest from retail investors. Additionally, Google keyword data dropped down from 100 to 14 points as of December 2021.
The crypto market has been facing a correction since mid-November. But Shiba Inu also has a background as one of the most successful cryptocurrencies in 2021 in terms of price performance, so no wonder Shiba Inu's correction was even bigger than many other cryptocurrencies. But still, it doesn't mean that it is over for Shiba Inu.
In early December, a tech-focused online retailer Newegg announced that it started accepting SHIB tokens as a payment option. Another big rollout would be accepting Shiba Inu as a form of payment for movie theater chain AMC. In late October, AMC CEO Adam Aron asked users on Twitter whether his company should accept SHIB for payment, and the majority of respondents were in favor of this move. Then, in mid-November, Aron tweeted that AMC would accept SHIB in the first quarter of 2022.
Aside from retail adoption, Shiba Inu developers are working on a layer-2 (L2) blockchain solution called Shibarium. Shiba Inu is an ERC-20 token, meaning it is built on the Ethereum blockchain. So Shiba Inu is tied to some Ethereum flaws like relatively high transaction fees and slow transaction processing compared to other networks. L2-solutions like Shibarium are focused on reducing fees, improving scaling, and speeding up the processing of transactions. And it can be a major upgrade for Shina Inu, especially with the rise of community and token adoption.
Shibarium should provide more options for further Shiba Inu decentralized apps development, considering that the ecosystem involves game development and non-fungible tokens (NFTs). Shibarium is expected to be launched within a year, and it is already at the middle stages of its development.
As for now, Shiba Inu experiences not the best times in terms of engagement and interest from retail investors, even when it sees some real use cases and is working on improving its network. Although there are a lot of potential catalysts for further growth, history is not in favor of this token. Shiba Inu still has limited utility and does not offer some actual competitive advantages compared to other cryptocurrencies. Even with NFTs or the Oshiverse game that allows users to burn tokens, it could be difficult to sustain the current $20 billion market capitalization and can support an astounding growth in 2021.